Sun Shade Foldable Sun Protection Tent
$59.97
$99.99
SAVE $40.02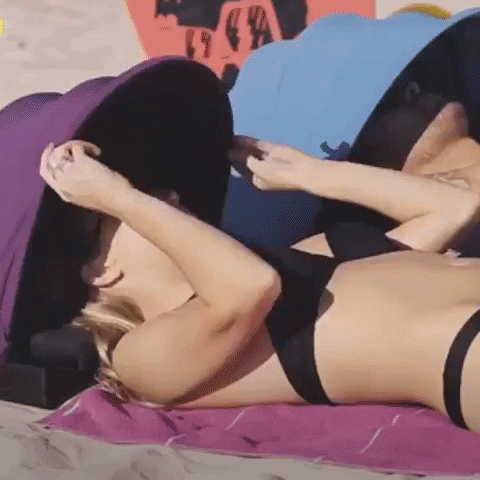 At first glance, this Sun Shade Foldable Sun Protection Tent looks like somebody removed the canopy of a baby stroller and used it to cover their head on a beach. In reality, it's a portable (and collapsible) sun shield designed to take the place of whatever you're currently using to block your face from the sun. That said, the thing comes loaded with bonus features including a removable inflatable pillow that can be filled with water, cup holder with 3 beverage positions for cups, beer and other beverages and a storage bag attached to the inside of the tent to accommodate mobile phones, keys, sunscreen, and a lot more.
Protect Your Delicate Face From The Sun's Harmful Rays!
Keep The Wrinkles At Bay - You might want to soak up the sun, but sunbathing at the beach can have horrible repercussions for your facial skin. Keep the sun off your face and sunbathe in peace with this sun shade. And make sure to slather that sunscreen on your whole body!

Foldable and Portable

- This acts as an umbrella for your face, and it's foldable and portable so you can easily get it to the beach and back. The tent's open size is approx. 20" x 20" x 18", but the package itself is 22" x 13.5" x 2.5".
Keep Your Drinks Cool Too! - When you're out in the water or playing beach volleyball, you can use your inflatable headrest with its three cup holders! Please your drinks on them under the umbrella and come back to nice, cool beverages.
SPECIFICATIONS:
Outlet Waterproof Index: Less than 1000mm
Outgoing Sun Protection Index: Greater than 50
Bracket Material: PP
Support Range Diameter: 50cm
Product Function: Foldable
Pillow Material: PVC
Pillow Length: 39cm
Tent Open Size: 50*50*46cm
Color: Blue / Purple
Material: PVC Adhesive Strip