PostureCloud - Portable Spinal Alignment Comfort Support
$49.97
$89.99
SAVE $40.02
Combat poor posture & dreadful backache!
Sitting for long periods of time puts great pressure on our tailbone and hips. Unfortunately, many jobs and activities require excessive sitting. Alleviate your achy spine and backside with PostureCloud!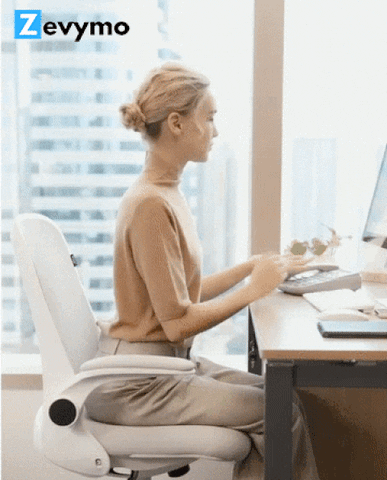 FEATURES:
REDUCES MUSCLE STRESS - Say goodbye to sore, stiff muscles caused by sitting all day or long rides. The Spinal Alignment Comfort Support flexes and conforms to your tailbone and body shape, absorbing key pressure points.
ALIGNS SPINE - Patented Polymer-Bind HoneyComb Structure fully supports pelvic and lower spinal cord greatly reducing pressure while assisting in blood flow to the legs and feet. Over time PostureCloud uses spot target support to reverse & alleviate the damage caused throughout the years by sitting on rough auto seats or even on chairs at work.
DURABLE - Patented Polymer-Bind material retains form under extreme strain, the ultimate orthopedic support to reduce back pain.
BREATHABLE - The Honeycomb structure allows air to circulate through ensuring it stays cool when touched.
COMFORTABLE - Structured Nano Technology collapses in on itself to provide you with optimal lumbar support and comfort when used for extensive periods of time; the PostureCloud assists in correcting posture while reducing pressure on the pelvic area.
WASHABLE - Its removable breathable mesh cover is machine-washable, allowing you to keep it clean.
GOOD FOR DRIVING - The patented ergonomic streamlining for comfort driving, helps blood circulation, relieves lower back pain, numbness and reduce slouching. High-quality malleable molds perfectly to your back and neck for maximum comfort support while driving. Promotes healthy driving posture and spine alignment, helps ease back pain from sitting in car seats with inadequate lumbar support.
SPECIFICATIONS:
Size: 26*23*12, 53*40*8.
Material: Memory cotton, polyester fiber
Package Includes: 1 x PostureCloud